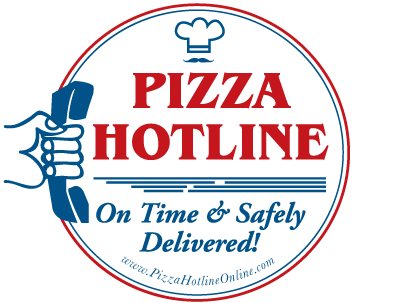 Order Online
Charlotte Hall
Pizza Perfection Since 1984
Founded in the summer of 1984, Pizza Hotline has been a staple in the southern Maryland area for delicious pies for over 35 years. We are a family-owned and operated shop with locations in both Charlotte Hall and La Plata, MD. We started our local pizza shop with one purpose in mind: to give our community a place to order delicious pizza with the freshest ingredients possible. That is why we hand cut all of our toppings and cheeses, as well as make our sauce daily to ensure every pizza we put out is the best it can possibly be.
Family Run, Community Oriented
Pizza Hotline is a family owned and operated business based in Southern Maryland founded in 1984. Stores currently operate in Charles County (La Plata) and St. Mary's County (Charlotte Hall). There is a long history of Community Support of Church, School & Civic Groups for things such as: Softball, boy scouts, eagle scouts, girl scouts, baseball, band, veteran groups and much more. Pizza Hotline is proud to support these organizations and the efforts they champion. It all comes down to making an investment in the counties we serve.
The Best Pizza In Southern Maryland
Being a locally owned shop, the team here at Pizza Hotline are proud to say that The Washington Post has voted us "Best Pizza In Southern Maryland"! We attribute this success to our fresh ingredients, friendly service, and fun atmosphere. We treat each dish as if we were serving it to our own family.